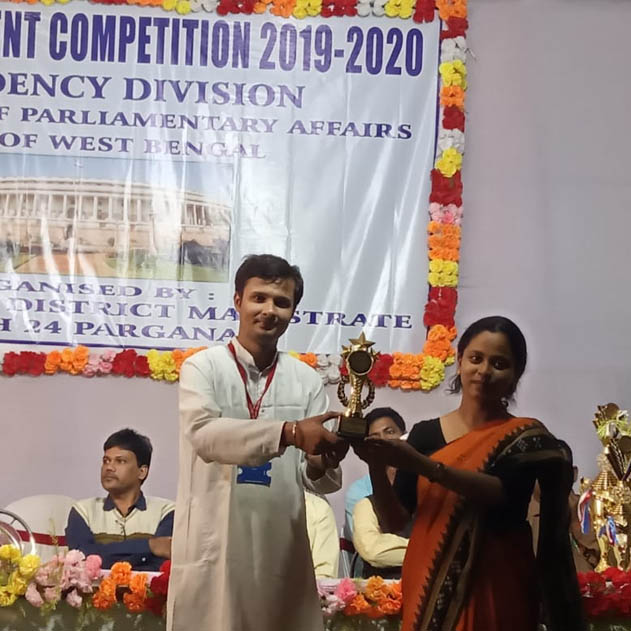 Youth Parliament Competition
The students of the Department of Political Science,The Bhawanipur Education Society College
participated in the Presidency Divisional level Youth Parliament Competition, at the Barasat
Mahatma Gandhi Memorial School, organized under the Ministry of Parliamentary Affairs and
the Ministry of Education, Government of West Bengal.
This opportunity was extended to the team because the team was declared the champion at the
Kolkata district level Youth Parliament Competition, organized at the St. Xavier's college,
Kolkata on September 17, 2019; organized under the aeg is of the Ministry of Parliamentary
Affairs, Government of West Bengal.The Presidency Division level saw participation from 10
colleges across 5 districts, all having been champions at the irrespective district levels.
Results:
1.The team won the over all Third positionin the Presidency Divisional level Youth Parliament
Competition.
2.Faariah Khan,Semester 1 student of Political Science Hons was awarded the prize for' Best
Leader of the House'.
The team was guided and mentored by Dr. Dona Ganguly, Karan Vora (both from the
Department of Political Science) and Madhuja Biswas (Department of Education).