Academia
Education For Excellence
With 14 undergraduate and two postgraduate degree programmes, smart lecture halls, an experienced faculty and a state-of-the-art Knowledge Resource Centre, BESC offers a remarkable depth and breadth of academic pursuits for you to explore.
Choose
Choose from 14 undergraduate honours programmes in Arts, Commerce, Management and Science, as well as postgraduate courses in English and Commerce. The courses offered by BESC are affiliated to and approved by the University of Calcutta.
State Of The Art
Laboratories
Our laboratories are equipped with the latest technology and equipment to provide students with hands-on experience in applying theoretical knowledge.
These labs serve as spaces for experimentation, discovery, and practical implementation of learned concepts. Students have the opportunity to conduct experiments, collect data, analyze results, and gain a deeper understanding of their field of study. These laboratories create an environment conducive to innovation, problem-solving, and skill development. By bridging the gap between theory and practice, students can develop real-world skills and enhance their learning experience.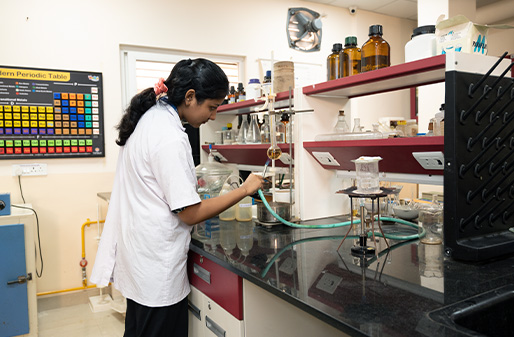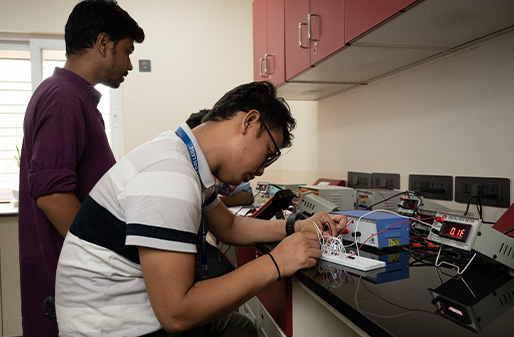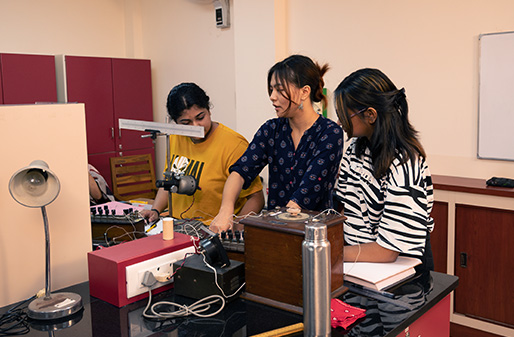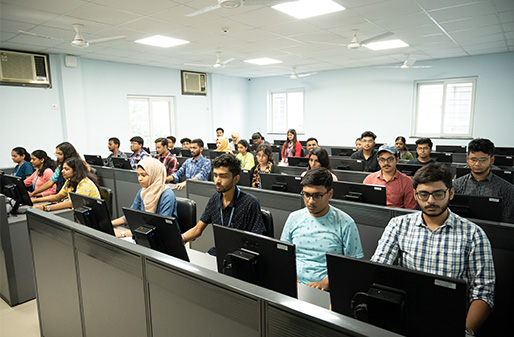 The library is a complete Knowledge Resource Centre stocked with books, periodicals, reference volumes and national and international journals covering all aspects of academic studies and research materials.
access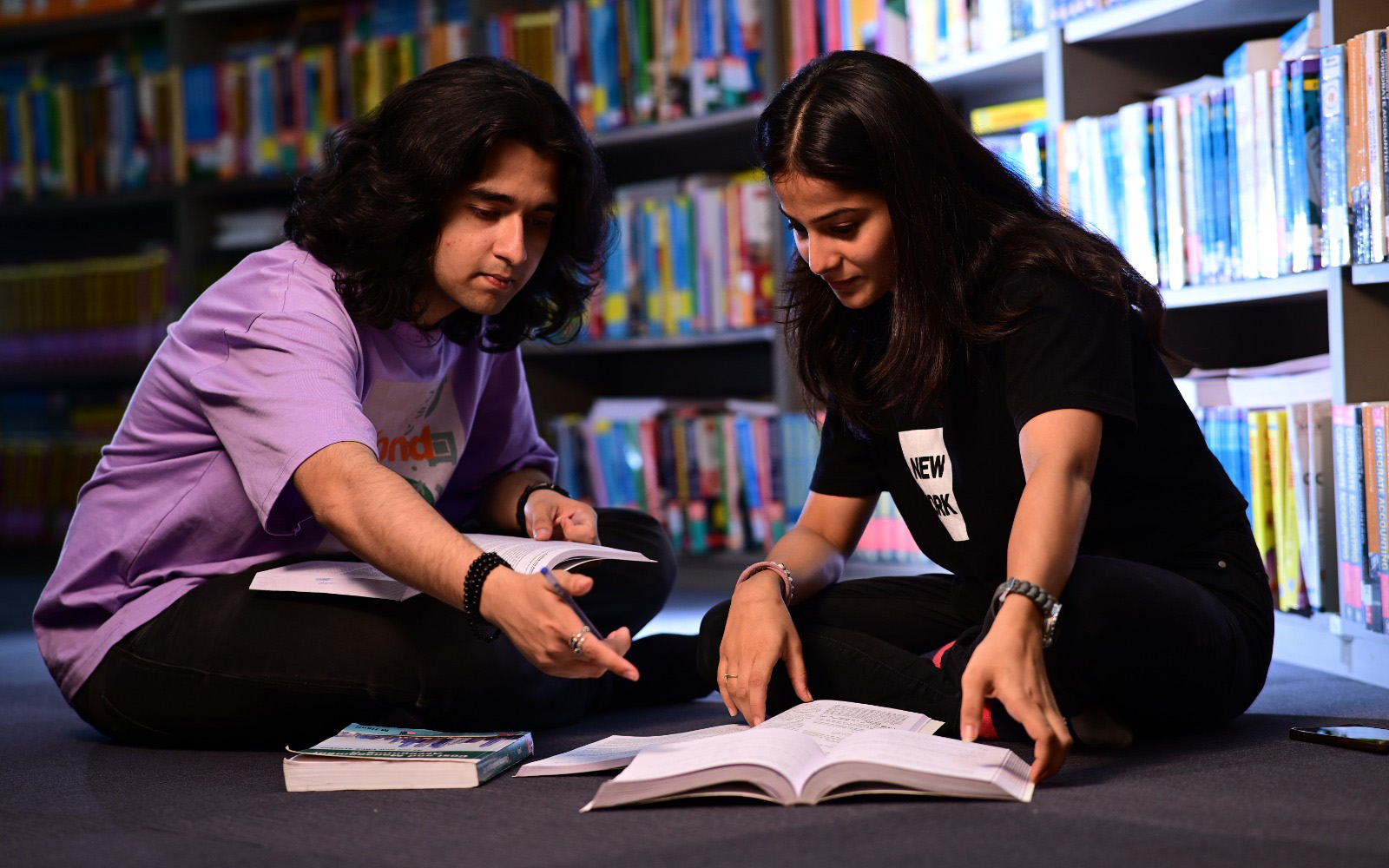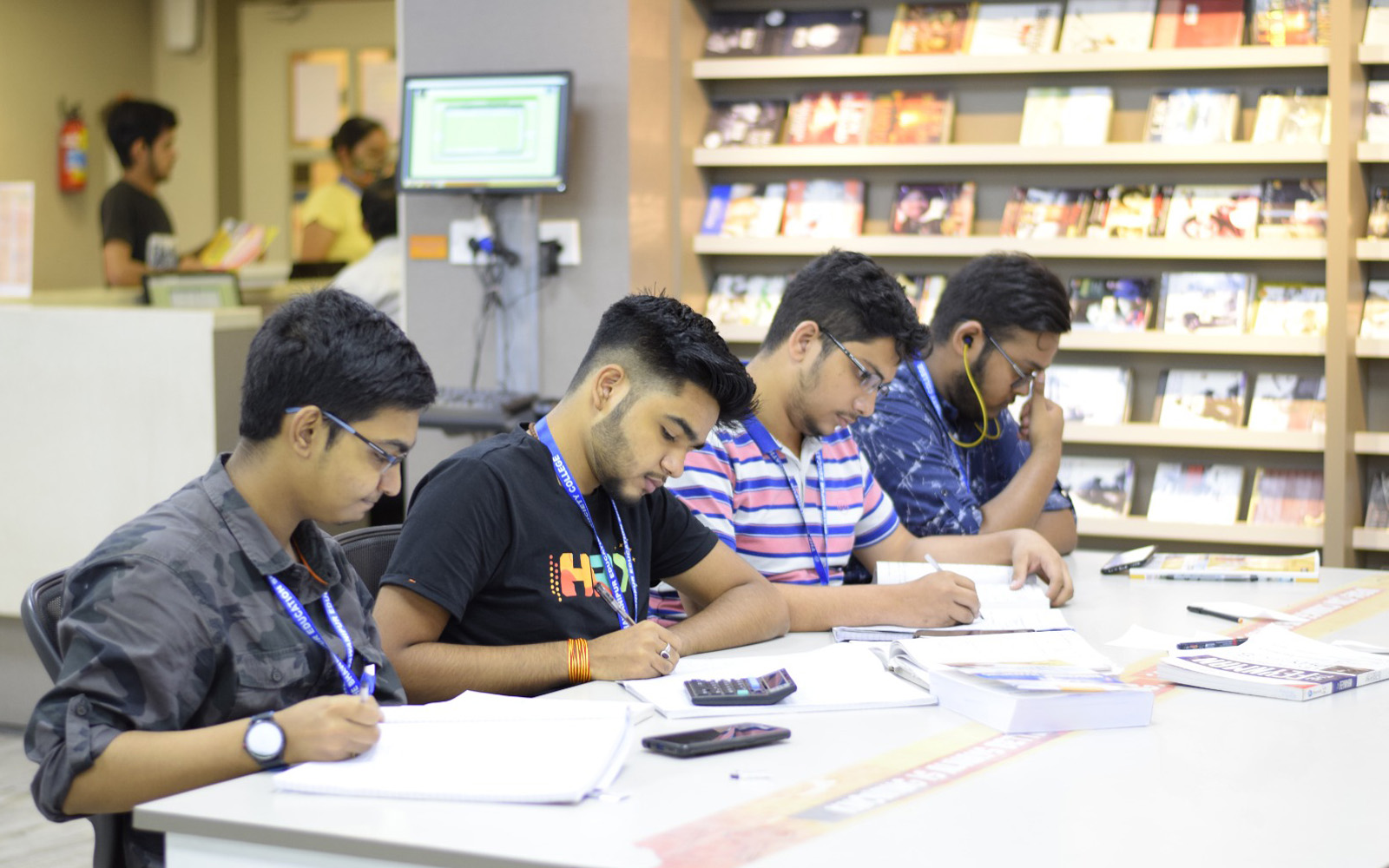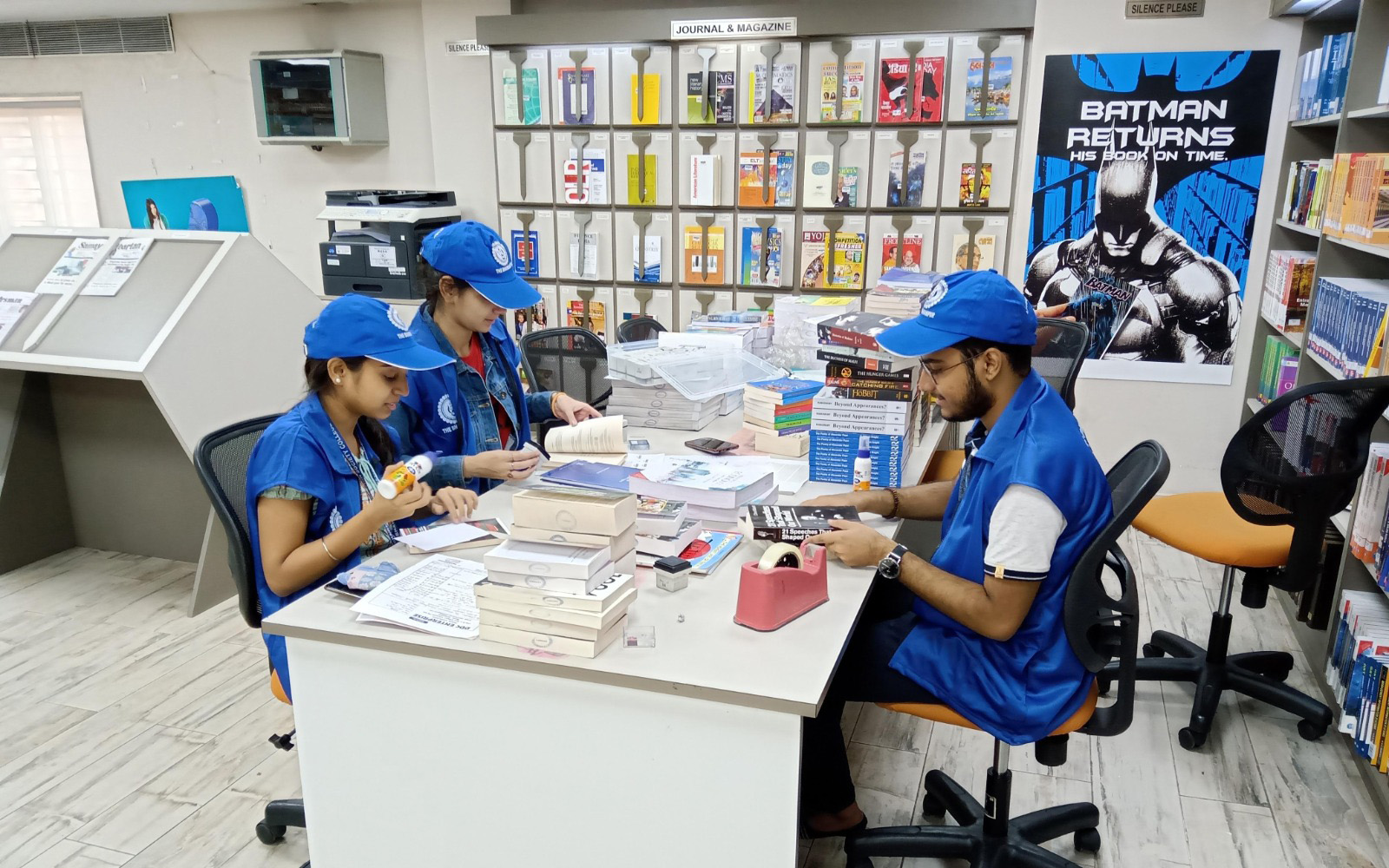 Shaping Careers
Beyond The Classroom
BESC provides a robust learning environment even outside the classroom with a diverse group of peers and through extracurricular activities like team sports, cultural fests, international debates, guest speakers, industrial visits, internships and more. If you are looking for a deeply immersive and personalised education, you'll love BESC!
Students can choose from 18 Knowledge Circles, including dance, music, entrepreneurship, Model United Nations (MUN), AIESEC, CII-Yuva, Leadership Training and more for an immersive college experience.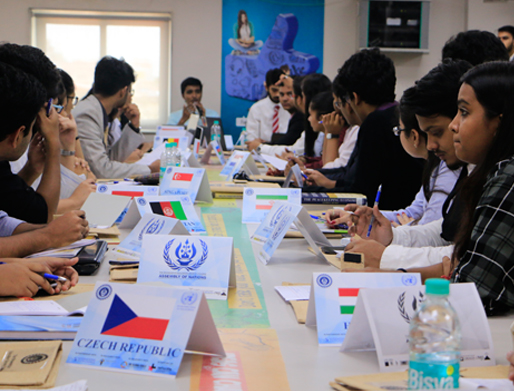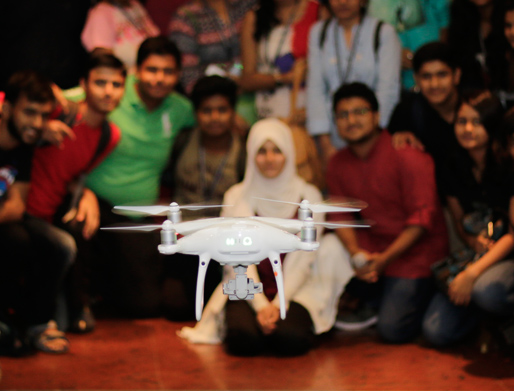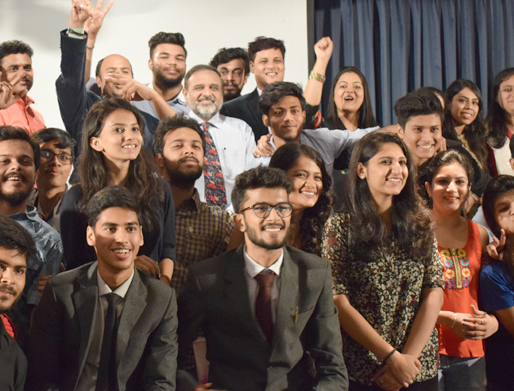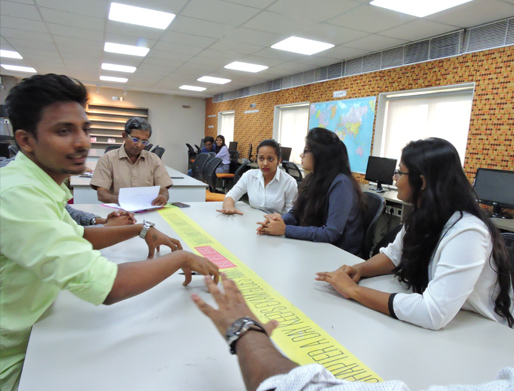 A Well-Planned Calendar
Never A Dull Moment
There are over 200 diverse activities during the academic calendar, run and managed by the students of the college, including workshops, seminars, research, industrial visits, historical walks and fests that lead to overall development and social awareness.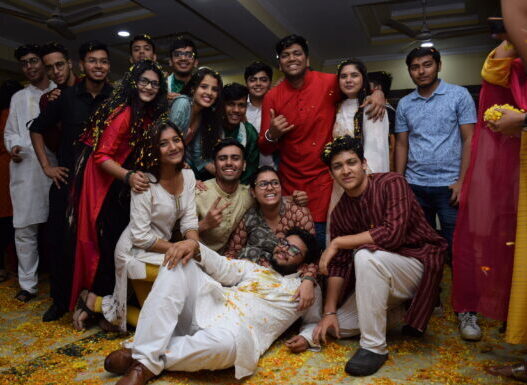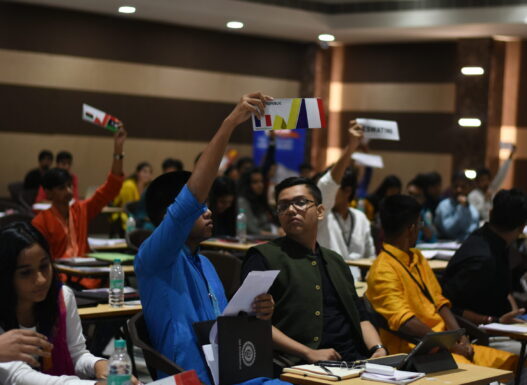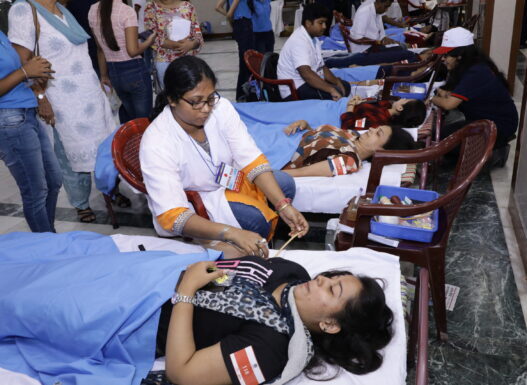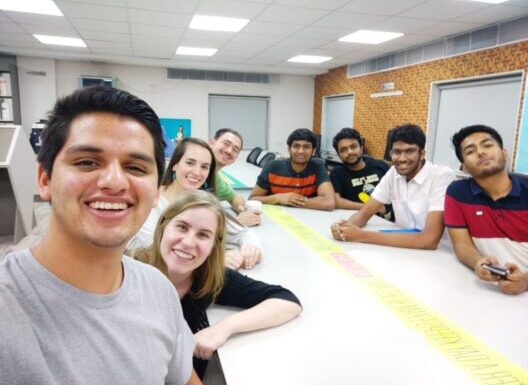 Indoor + Outdoor
Sports & Games
BESC has developed a sports environment that matches international standards and provides a truly global experience to all our students.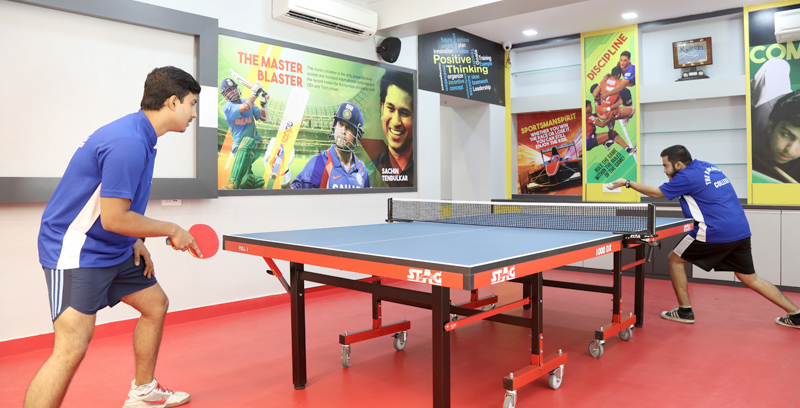 Indoor Games
Sports Arena
The well-lit, 28,000 sq. ft, spacious and air-conditioned indoor sporting complex—the BESC Sports Arena—provides a host of options for students, from Table tennis, Pool and Darts to Carrom and Chess.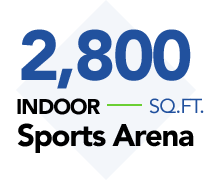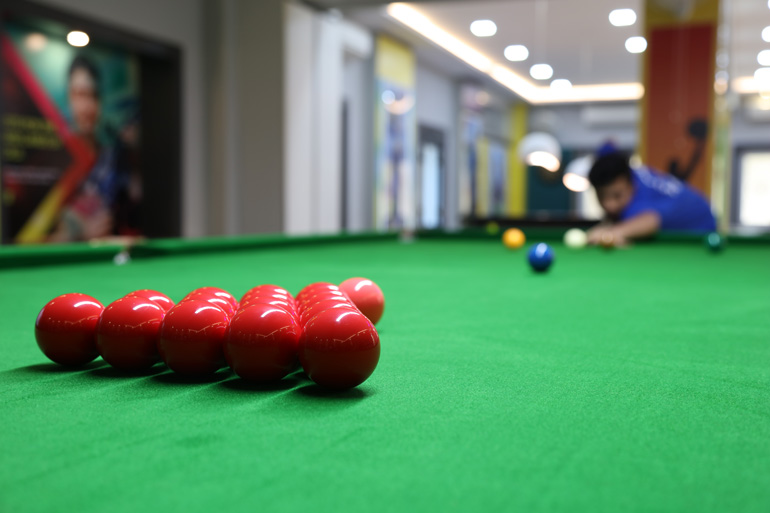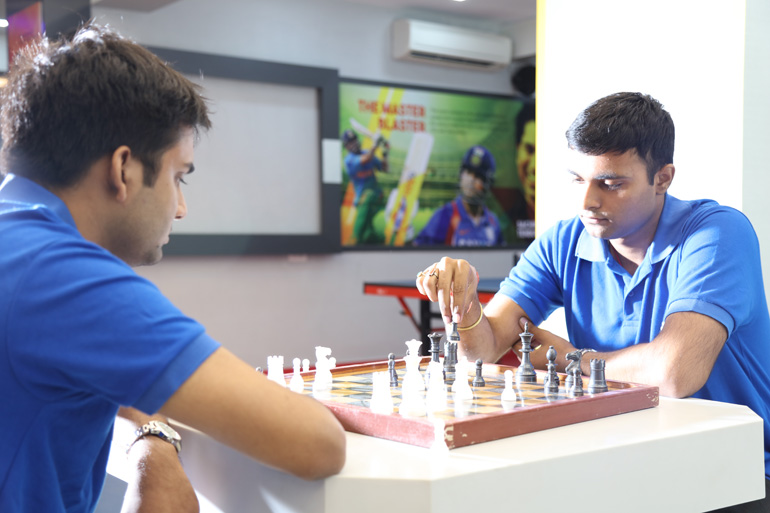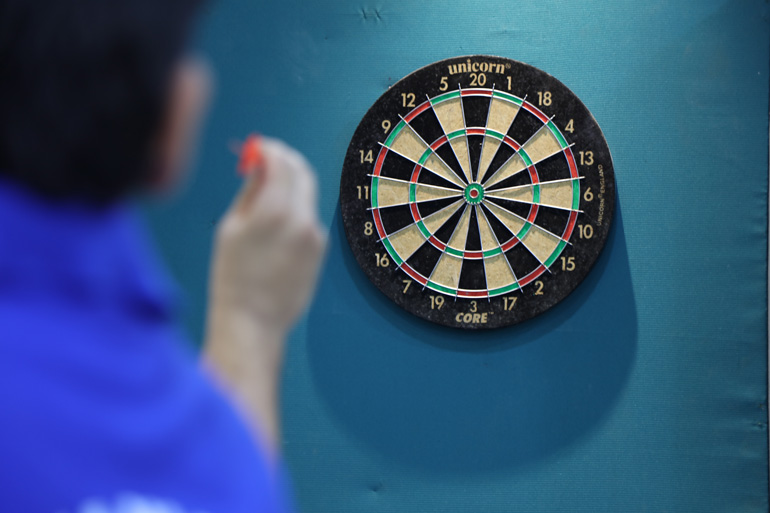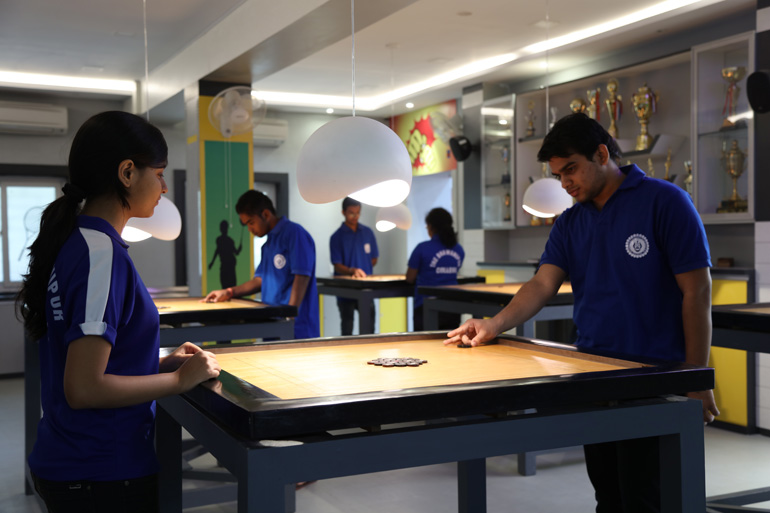 Outdoor Sports
Astro Turf
The Multipurpose Astro Turf in the college courtyard is perfect for a number of outdoor games like Basketball, Volleyball, Badminton, Indoor Cricket and Futsal.
Auditoriums
Versatile Spaces
The state-of-the-art auditoriums, namely Jubilee Hall, Concept Hall, Placement Hall, Society Hall, and Valia Hall, serve as a vibrant hub for students, faculty, and corporate personalities to come together, exchange ideas, and partake in various enriching experiences.
A Platform for Interface
These auditoriums are equipped with modern amenities and cutting-edge technology, providing a conducive environment for hosting a wide range of events. The ample seating capacity ensures that a large number of attendees can be accommodated comfortably, fostering an atmosphere of inclusivity and participation.
Whether it's educational seminars, guest lectures, cultural programs, or corporate gatherings, these auditoriums serve as versatile spaces that cater to diverse requirements.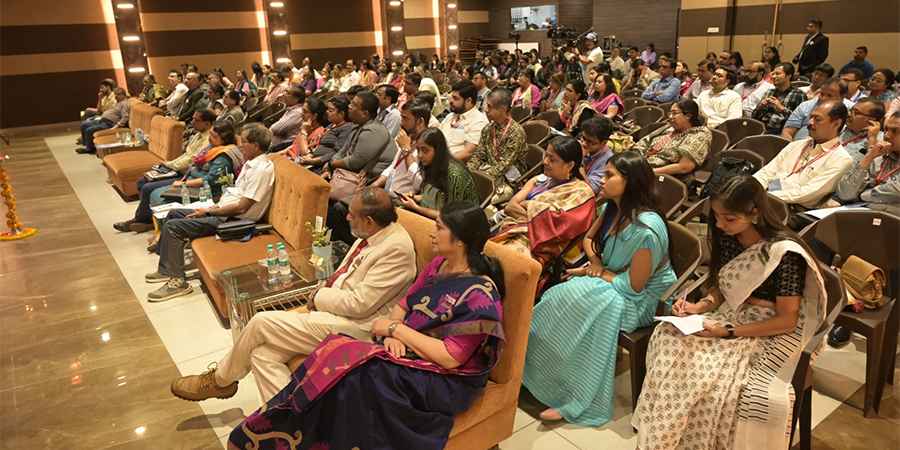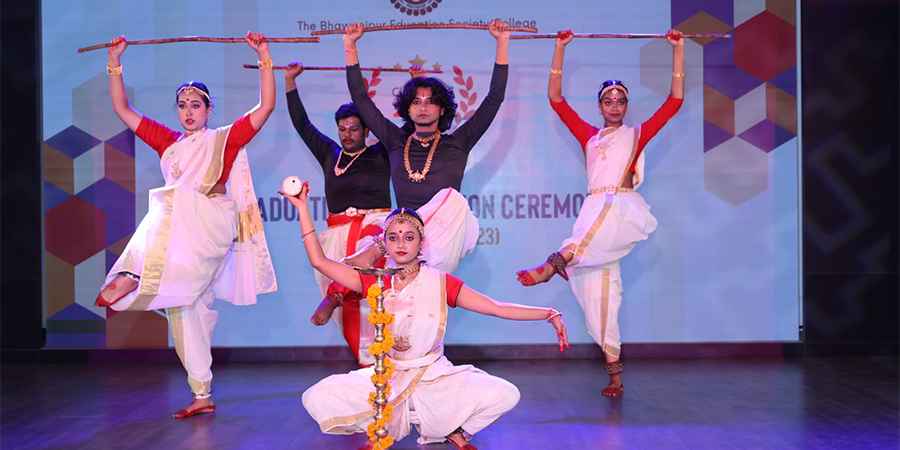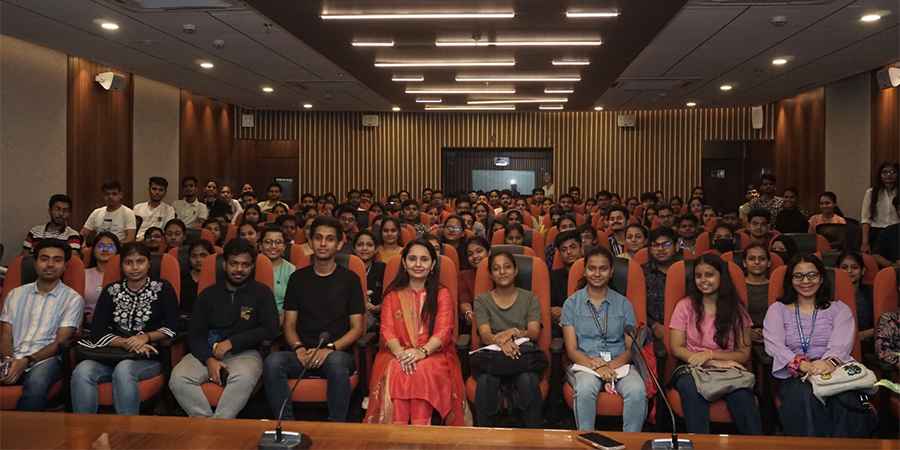 Indulge your taste buds in a delightful culinary experience at "Refuel," the recently renovated Bhawanipur College Canteen.
At BESC, we take pride in offering a vegetarian canteen that caters to the diverse cravings of even the most passionate food enthusiasts. Our canteen undergoes regular inspections to ensure that the food not only tantalizes your taste buds but also maintains high standards of cleanliness, sanitation, and food safety.
"Refuel" is proudly run and managed by Saatvik Restaurant, ensuring top-notch service and an exceptional dining experience.
experience the best of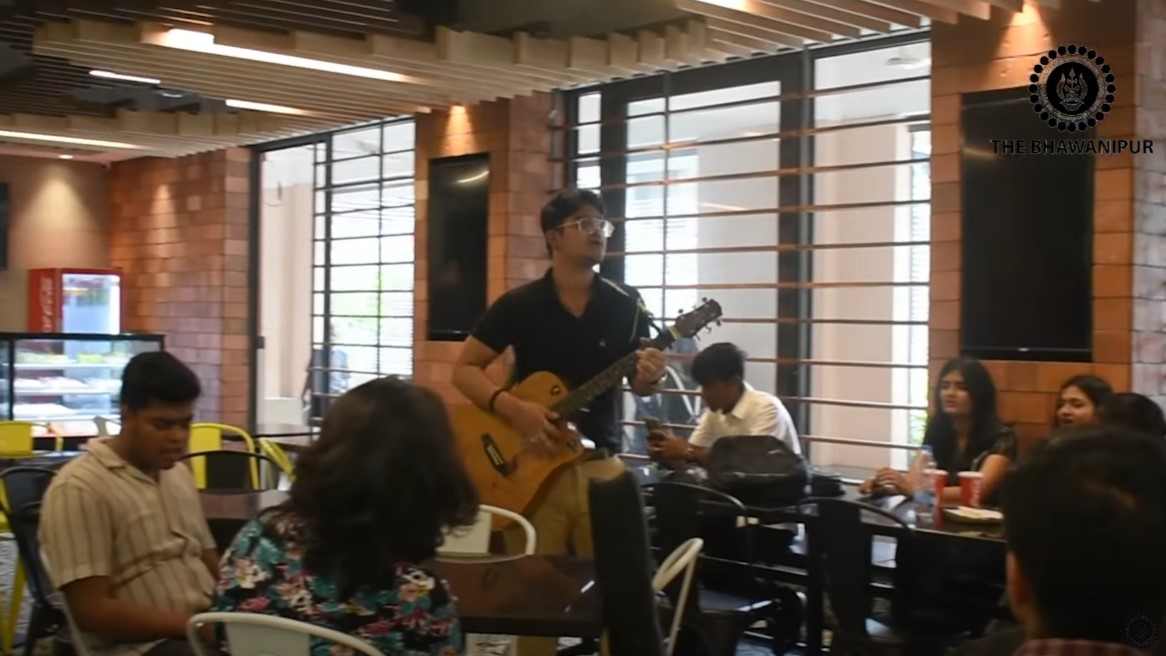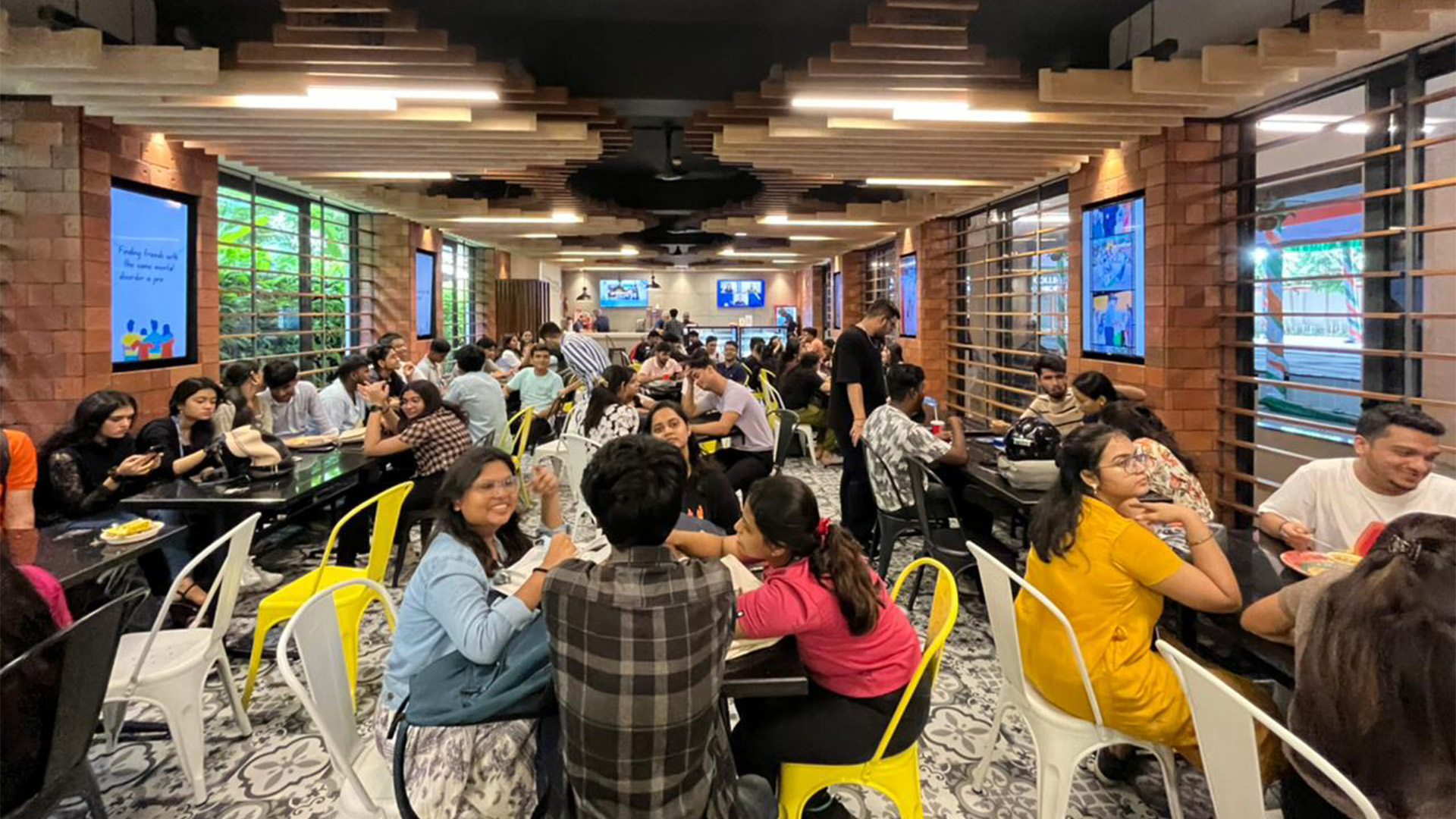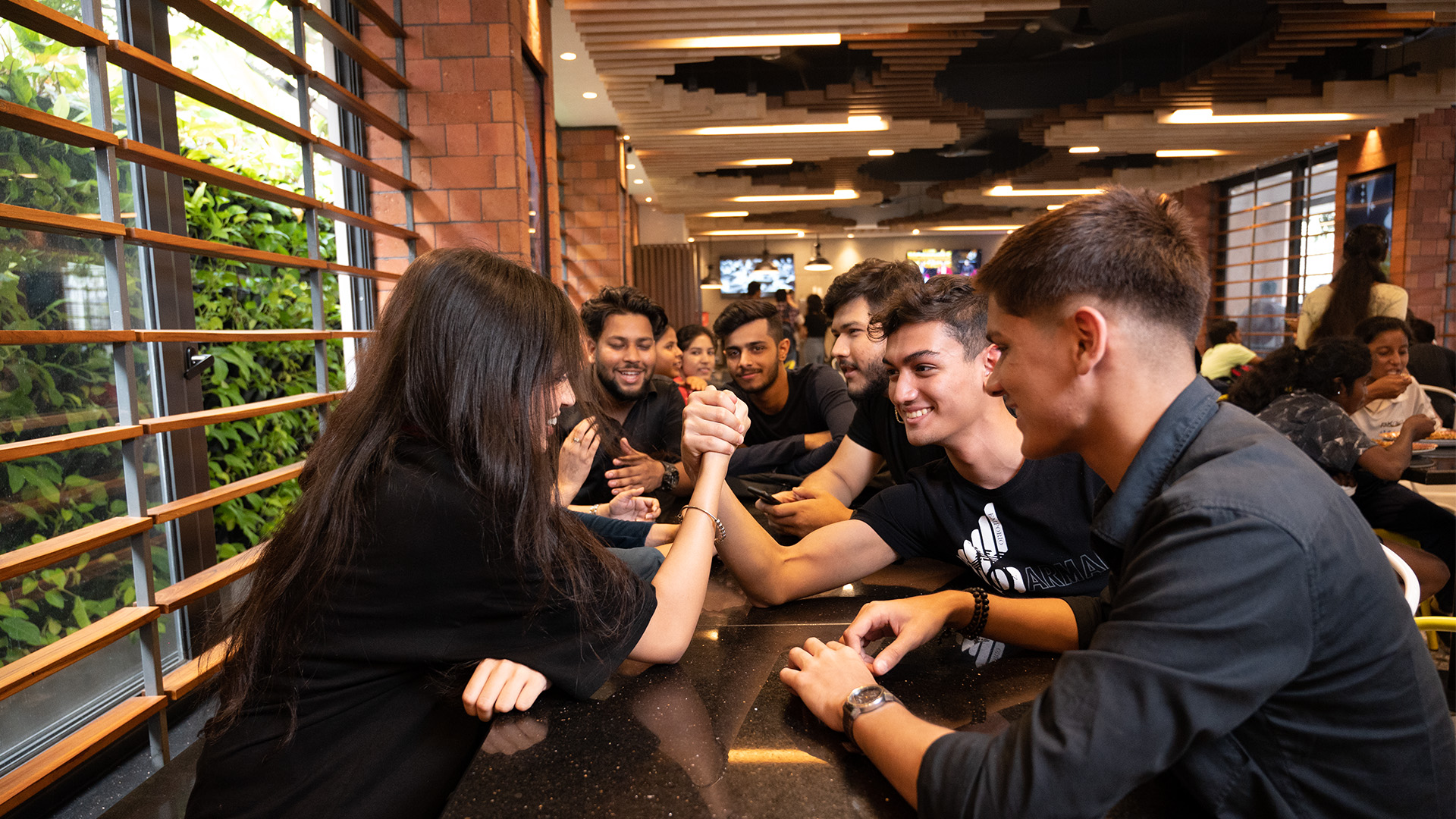 Academia

Education For Excellence

With 14 undergraduate and two postgraduate degree programmes, smart lecture halls, an experienced faculty and a state-of-the-art Knowledge Resource Centre, BESC offers a remarkable depth and breadth of academic pursuits for you to explore.

Choose

Choose from 14 undergraduate honours programmes in Arts, Commerce, Management and Science, as well as postgraduate courses in English and Commerce. The courses offered by BESC are affiliated to and approved by the University of Calcutta.

State Of The Art

Laboratories

Our laboratories are equipped with the latest technology and equipment to provide students with hands-on experience in applying theoretical knowledge.
These labs serve as spaces for experimentation, discovery, and practical implementation of learned concepts. Students have the opportunity to conduct experiments, collect data, analyze results, and gain a deeper understanding of their field of study. These laboratories create an environment conducive to innovation, problem-solving, and skill development. By bridging the gap between theory and practice, students can develop real-world skills and enhance their learning experience.

The library is a complete Knowledge Resource Centre stocked with books, periodicals, reference volumes and national and international journals covering all aspects of academic studies and research materials.

access

Shaping Careers

Beyond The Classroom

BESC provides a robust learning environment even outside the classroom with a diverse group of peers and through extracurricular activities like team sports, cultural fests, international debates, guest speakers, industrial visits, internships and more. If you are looking for a deeply immersive and personalised education, you'll love BESC!

Students can choose from 18 Knowledge Circles, including dance, music, entrepreneurship, Model United Nations (MUN), AIESEC, CII-Yuva, Leadership Training and more for an immersive college experience.

A Well-Planned Calendar

Never A Dull Moment

There are over 200 diverse activities during the academic calendar, run and managed by the students of the college, including workshops, seminars, research, industrial visits, historical walks and fests that lead to overall development and social awareness.

Indoor + Outdoor

Sports & Games

BESC has developed a sports environment that matches international standards and provides a truly global experience to all our students.

Indoor Games

Sports Arena

The well-lit, 28,000 sq. ft, spacious and air-conditioned indoor sporting complex—the BESC Sports Arena—provides a host of options for students, from Table tennis, Pool and Darts to Carrom and Chess.

Outdoor Sports

Astro Turf

The Multipurpose Astro Turf in the college courtyard is perfect for a number of outdoor games like Basketball, Volleyball, Badminton, Indoor Cricket and Futsal.

Auditoriums

Versatile Spaces

The state-of-the-art auditoriums, namely Jubilee Hall, Concept Hall, Placement Hall, Society Hall, and Valia Hall, serve as a vibrant hub for students, faculty, and corporate personalities to come together, exchange ideas, and partake in various enriching experiences.

A Platform for Interface

These auditoriums are equipped with modern amenities and cutting-edge technology, providing a conducive environment for hosting a wide range of events. The ample seating capacity ensures that a large number of attendees can be accommodated comfortably, fostering an atmosphere of inclusivity and participation.

Whether it's educational seminars, guest lectures, cultural programs, or corporate gatherings, these auditoriums serve as versatile spaces that cater to diverse requirements.

Indulge your taste buds in a delightful culinary experience at "Refuel," the recently renovated Bhawanipur College Canteen.

At BESC, we take pride in offering a vegetarian canteen that caters to the diverse cravings of even the most passionate food enthusiasts. Our canteen undergoes regular inspections to ensure that the food not only tantalizes your taste buds but also maintains high standards of cleanliness, sanitation, and food safety.

"Refuel" is proudly run and managed by Saatvik Restaurant, ensuring top-notch service and an exceptional dining experience.

experience the best of