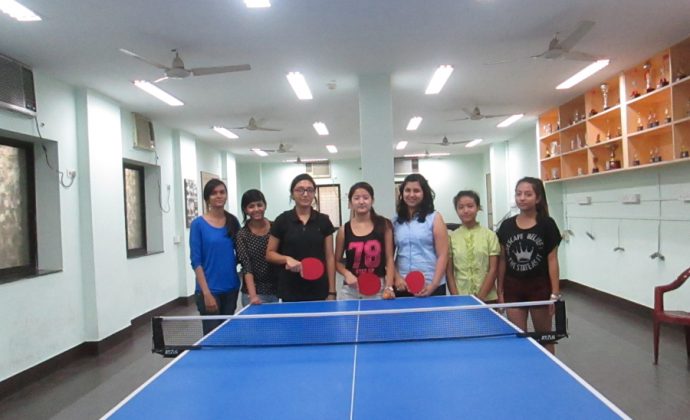 Intra College Table Tennis single's Tournament for Boys & Girls 2015 – 16
Along with studies, its always nice to have a bit of sports and competition in College life. On 20th & 21st August 2015, our College conducted an Intra College table tennis singles tournament 2015 – 16 for Boys & Girls at College Games & Sports Room.
144 Boys & 16 Girls from our college participated and it was very tough competition indeed. There was skill and talent in all of the players. The (students/audience) was encouraging and was equally involved in the game as the participants.
Along with the Intra College Tournament it was also the selection's of the College Table Tennis Team 2015 – 16.The Tournament was held on the knockout basis.
The List of the winners are as follows :
Boys
Winner : Romit Dhar
1st Runner Up : Sayan Chandra Das
2nd Runner Up : Abhishek Jain
Girls
Winner : Kritika Rai
1st Runner Up : Rudrakshi Kesarwani
2nd runner Up : Aditi Arora
Sharing few pictures of the Tournament 2015 – 16.
Regards
Bhavin Parmar
of the student and his survival in the society.