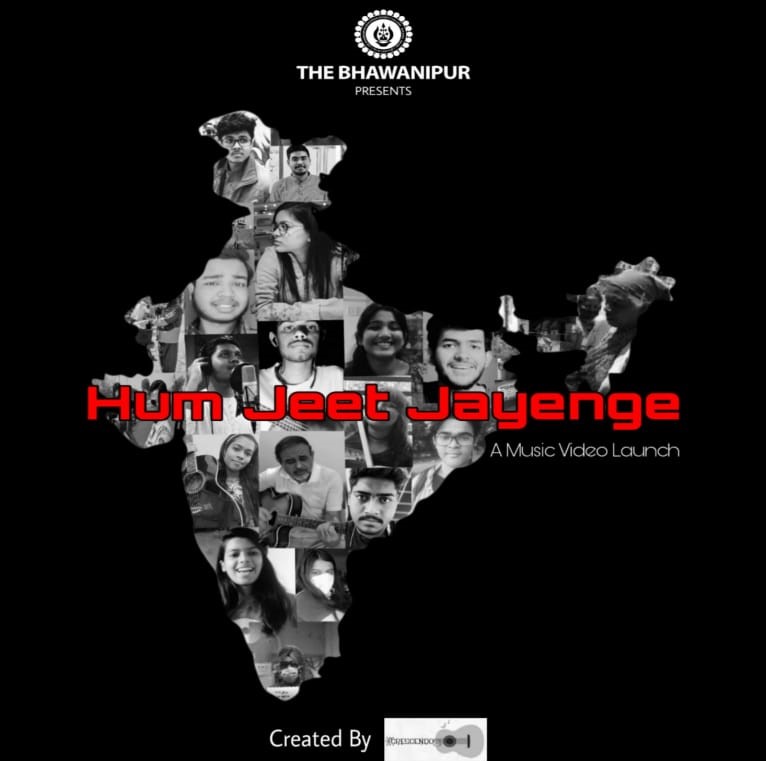 Hum Jeet Jayenge – "Corona ko hai harana!"
Hum Jeet Jayenge – "Corona ko hai harana!"
|| The Bhawanipur Education Society College || CRESCENDO || Official Music Video
Presenting the official music video of "Hum Jeet Jayenge" , A song Created by the Students of BESC from the collective CRESCENDO!
Amidst such a hard situation where negativity prevails everywhere, This song talks about Living our life to the fullest with the hope that we'll get past through this Global Pandemic , It talks about spreading positivity in our society so that we all can rise and shine once all of this is over.
We're be-ites , No matter how tough the situation gets, we'll find a way out of it , we'll stay united and achieve whatever we want by  crossing all the hurdles that come in our way.
The whole procedure of recording the audio , mixing & mastering, shooting video and the editing ,Each and Everything has been done by the students in their respective homes being self quarantined! Everything is done using basic equipments like voice recorder & camera of the mobile phones. This is what makes it  even more special!
We hope this video instills a positive outlook  within you.
Audio Credits:
_________
Lyrics by- Anjali Dubey & Animesh Anand
Composition & Lead Vocals by- Anjali Dubey
Music by- Samrat Ghosh & Dhrubojyoti Roy
Harmonisation by- Bhaskarjyoti Deka(one snowfell)
Chorus- Bikramjit Das, Aishani Ghosh Dastidar, Janvi Agrahari, Madhuban Das, Sristi Dasgupta, Ramsha Tuba, Somankit Ghoshal, Sumayukh Sinha, Koulik Bhattacharya.
Video credits:
_________
Directed by- Bikramjit Das
Edited by- Samrat Ghosh & Bikramjit Das
In times like these, hope can be a powerful source of reassurance. Many who are locked at home, others who are working to help and prevent the virus, also need the reassurance and the hope that "we shall overcome this."
️